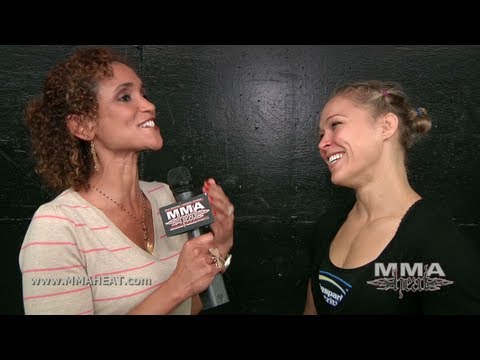 MMA H.E.A.T.' s Karyn Bryant talks with Strikeforce Bantamweight Champ Ronda Rousey after her 1st round submission victory over Sarah Kaufman. Ronda talks about her mentality before and after the fight, her training with UFC stars Manny Gamburyan and Nick and Nate Diaz as well as the possibility of making movies in Hollywood in the future. She also talks about fighting the former Champ Cris Cyborg and offers up a few nicknames for the suspended fighter.
Another interview with Rousey HERE or by making the jump
SHOWTIME Sports and Heidi Androl talk with Ronda Rousey after her 54 second win by armbar over Sarah Kaufman.